JULY'S REIKI BLESSINGS – EMBODYING THE HOLY FIRE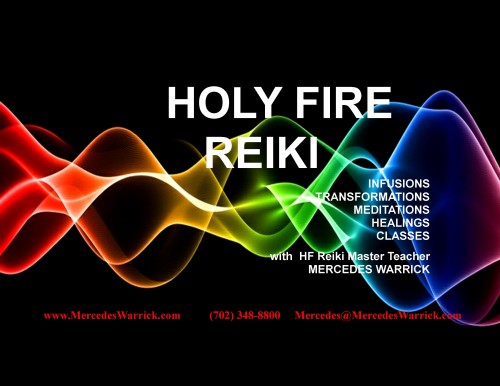 The Guidance went straight into healing and transformation.  Fortifying both the physical body and the energetic fields (the chakras) before going into the quietude.  The Holy Fire energy knows where to glow and flow.
I hope that you enjoy this Reiki Blessings meditation.
Happy July to you all!  Reiki Blessings…
Flowing Positive Vibes for Positive Outcomes!
Namaste!
WHAT IS REIKI?
Rei:  Universal   Ki:  Life Force.
Reiki practitioners have special training and have been attuned to the Reiki Energy Frequency.  There are many forms of Reiki.  The form that I teach and practice is called Holy Fire Reiki II. This form of Reiki does not have a traditional lineage as with other Asian forms because we are attune and go straight to Source energy.  This is an intuitive form of energy transmission.  That's why we can have a sessions like tonight's where you are in your home and I am in mine.  It's Source energy that is flowing and Source – the power of your inner standing – knows how to transform, shift, achieve, acquire, move for you, as you and through you as the highest and best good, the very good for your life.
This form of spiritual healing or transformation is non-denominational.  Therefore we welcome everyone to participate and experience this vital energy that is available and accessible to everyone. I teach Holy Fire Reiki II in the Usui form.  For more information about classes call me: (702) 348-8800. For more information about Reiki visit this page on my website:
To schedule a private class or session visit: http://thereikiexperience360.com/index.php/schedule-pay-for-a-reiki-session/
Scroll down for this month's Reiki Blessings audio
GRATITUDE FOR MY BLESSINGS!  THANK YOU BABA SHAW & IMANI SHAW
My Elders.  There was no way and a way was made.   I call these two distinguished Ones, my Patrons.  I am grateful for the very roof over my head , it was because of you, when I was too afraid to try, you listened to your Guidance and then guided me.  Along the way I have gotten stronger.  You encouraged me to be me fully.  I AM Grateful.
THINGS I WOULD LIKE YOU TO KNOW ABOUT ME!
*  Most of the time I am barefoot and on the floor.  No stilettos here!  I like to be as close to the ground as possible.
*  Before my feet hit the ground in the morning I do a series of long inhalations and exhalations to connect with Divine Source Energy.  Then I rest in this space and feel the Holy Spirit rise within me.
* I am enjoying cooking.  I love intimate dinner parties with friends.  I break out the fine china and SURPRISE everyone with my culinary talents.
* I am changing my food life plan which means it can get interesting when I want M&M's.
*  If I say I am hungry it means, "It is time to eat NOW!"
*  One of the biggest JOYs of my life is my German Shepherd, Bella Qi.  She is the perfect canine companion for this time in my life!
Mercedes Warrick is a spiritual channel, teacher,  healer, author and Usui Holy Fire II Reiki Master Teacher.  She does private sessions as well as group retreats using a bouquet of life skills, meditation, Reiki, and other healing modalities.  She can be reached at Mercedes@mercedeswarrick.com or (702) 348-8800.
To reserve a session date with Mercedes visit:  http://thereikiexperience360.com/index.php/schedule-pay-for-a-reiki-session/
To practice Infinite Circulation through a love offering visit:http://thereikiexperience360.com/index.php/appreciation-accepted/ 
To learn Reiki and receive information about upcoming classes:  Call (702) 348-8800.
 AUGUST 2016, BLESSINGS – AUDIO RECORDING
Audio Total:  70:47
0:00    Breathe.  Let's Take A Few Collective Breaths
1:34    The Channel begins
2:32    Bring in the Forces of Nature, of Earth, Get Anchored
2:56    The Energies and Frequencies are Very Erratic
4:56    It is Imperative that You Understand the Simple Joys
8:22    The Art of Self Pleasuring.  Be in the Space to Create
14:58  Holy Flame Meditation & Transmission Begins
1:00.00   Ending.  Namaste
WOULD YOU LIKE TO LEARN HOLY FIRE REIKI II?
You can visit these pages for Usui Reiki Level I
and Usui Holy Fire Master Classes
Or, Would you like a session?
Contact me and let's talk!
NOTICES:
For Full Disclosures & Disclaimers Click Here
This is intellectual property and may not be copied, reproduced, sold or distributed in any way without expressed written permission by Mercedes Warrick.
All recordings, videos or other public presentations may be re-package and sold at the discretion of Mercedes Warrick and her companies.  Your participation is your expressed permission to use your likeness, in any form, for the purposes of commercial enterprise.
Energy Healing, Spiritual Healing & Advise.
No claim is made to "cure" any particular condition. Healing and alignments should be seen as a complement to medical treatment, not a substitute for it.  All medically-prescribed treatment should be continued until you review your needs in consultation with your physician.  No professional healer will ever suggest otherwise.
All sessions are intuitive and introspective. This is not empirical advice. The client/listener/reader (YOU) should carefully contemplate and evaluate any life, medical or business changes. YOU ARE SOLELY RESPONSIBLE for your actions. You have choice. Consult a full spectrum of professionals, advisors and medical providers before taking any action. Discern. Carefully consider the choices and actions you make. Mercedes Warrick, her associates and affiliates are not responsible for any actions taken by you.